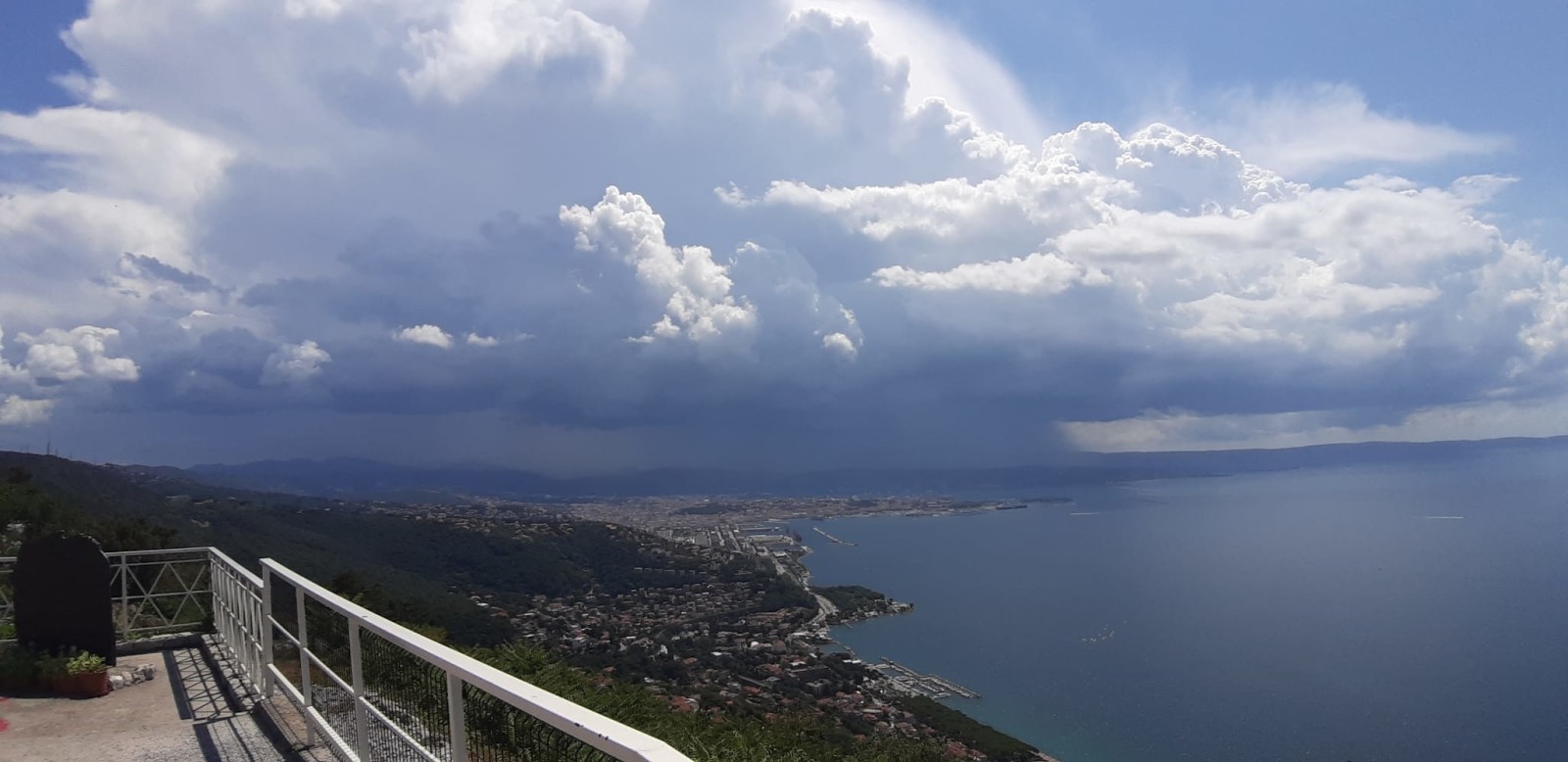 A cosmopolitan city
Beautiful and cultured, Trieste is Italy's most cosmopolitan city. There are still echoes of the glorious Habsburg past that made it "the little Vienna on the sea", and in its characteristic mixture of languages, peoples and religions one easily senwwses its combined Central European and Mediterranean souls.
The heart of the city is the most beautiful and most symbolic of all its squares, Piazza Unità d'Italia. The buildings around it perfectly summarise Trieste's history. However, the most spectacular side of the square is the one facing the sea, from which a pier, the Molo Audace, extends for over two hundred metres. From here, the view sweeps beyond Piazza Unità and on to the monumental palazzi and the Greek Orthodox Church of San Nicolò on the Trieste Canal Grande (Grand Canal), the centre of the neighbourhood built at the behest of Maria Theresa of Austria. The churches in this district testify to the harmonious coexistence of different religions.
In the distance, one can glimpse the white profile of Miramare, the romantic castle of Maximilian and Charlotte of Hapsburg.
Trieste is also the city of coffee. A free port for coffee imports from the 18th century onwards, the port of Trieste is still the busiest in the Mediterranean. In Trieste, coffee rhymes with literature: the city has numerous beautiful literary cafés, time-honoured coffee houses with a retro charm that were once the haunt of great novelists such as James Joyce, Italo Svevo and Umberto Saba and are still the preferred watering-holes of writers and intellectuals. Taking a break in one of Trieste's old cafés is an unmissable ritual for which you even have to learn some special jargon: here, an espresso is a "nero", but what on earth is a "gocciato" or a "capo in b"?
turismofvg.it